Dynamic XSPL v 2.21 Released 12th July 2013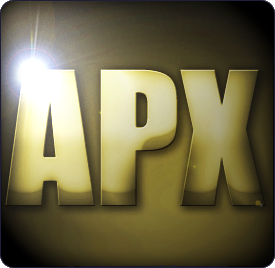 AudiophileX - Authentic Bass and Vivid Stereo image.
Select technology from QO Labs combined to create our flagship sound processor AudiophileX.

Built on the knowledge gained from developing PowerFX and Studio Sound FX, AudiophileX is designed to be the Ultimate Sound Enhancement experience.
Revolutionary Sound Shaping Technology. Not just another plugin but analog modeled pre-amplification that works in unison with the world class resampling technology from QO Labs. Musical communication, Natural tonal balance and Authentic bass will awaken your senses.
We have taken all the proven technologies from our leading sound products and created a masterpiece of engineering. With 4 selectable sound engines to accommodate all tastes, plus dynamic tube/digital modes.
Continuously adjusting several times faster than our previous technologies. Lowering distortion and increasing dynamics to reveal an authentic, immersive sound experience.
AudiophileX is different to other audio enhancers by combining analogue and digital modeled pre-amps, switching when needed. To give you the most enhanced sound experience.


Emotional, Natural and Authentic.
Reference Sound enhancement Technology
A sound so well balanced, people forget the playback device and enjoy the music once again.
Full frequency response tuned applying years of experience in leading audio enhancement technology.
The 3 Best principles from QO Labs
Emotional contrasts have been optimized to match each sound engine, bringing you closer to the performance.
Natural tonal balance captured to reveal complex rhythm with finesse.
Authentic sound reproduction, giving you an insight into the vocal range along side True to life Bass.
Discover the Hi-End Audio Experience, tube and solid state amps fully synthesised
AudiophileX separates sounds in the mix, making it easier for the ear to process and reveal previously unheard details in a song.
High quality sound stage configurable by moving virtual speakers, calibrated using data gathered from extensive analysis at QO Labs.
Countless Hours of listening tests endured so that you can experience a sound that leaps out from the speakers. These tests enabled QO Labs to predict when a passage of music would sound more pleasing through a tube amp or solid state (digital).
Adaptive Analogue/Digital switching
When a complex interaction of events occur APX may decide to switch to either tube amp or solid state processing.
Get the best of analogue warmth and digital precision, ensuring optimal presentation throughout your entire music collection.



---

NEW to version 2.15, includes Bass and Dynamics enhanced to the extreme using Exclusive Dynamic XSPL Technology.

Dynamic XSPL Boost Exclusive to AudiophileX delivers to you, the new benchmark in PC Audio playback quality.


Dynamic XSPL v 2.21 Released 12th July 2013