Enhance your sound

Introduction
Audioburst PowerFX 2 is a new technology that will enhance your digital audio by increasing the power output from your speakers, it has been developed with help from professional recording engineers. Extensive listening tests have been used to create an outstanding sound enhancement technology like no other.

Active equalisation techniques have been implemented that can dramatically raise the overall quality of your music collection.
Traditional audio enhancers use multi-band compressors to make the sound louder but not necessarily kind to the ears, these techniques are prone to listeners fatique.
PowerFX is different to other audio enhancers in that it truely remasters the music using exclusive AudioBurst technology and ideas, to create an inviting sound that draws the listener in and keeps thier attention for extended more enjoyable listening periods. One way to think about it is an upgrade to your sound system and your ears!
Technical advantages:
Exclusive sound shaped 32-bit (floating point) digital processing with 44.1, 48, 64, 96 and 192khz professional resampled output with distortion levels lower than -130dB, music CDs have a dynamic range of 96dB.
Dynamic range enhancer increases overall perceived power (attack & punch).
Unique psychoacoustic techniques ensure a clearer perceptually louder sound with no audible distortion.
High precision spectrum analyser
Exclusive power analyser to visualise the effect of increased power.
Musical advantages:
Increases the scale and impact of instruments in a mix.
Produces a sound that will nail you to your seat whilst energising your whole sound system.
Reveals the expression of the artist and highlights the rhythm of music creating a more involving experience to remember.
Hi-Fi advantages:
Larger soundstage from your speakers
Wider frequency range response from smaller speakers
Precise imaging and separation
Room-filling power without distortion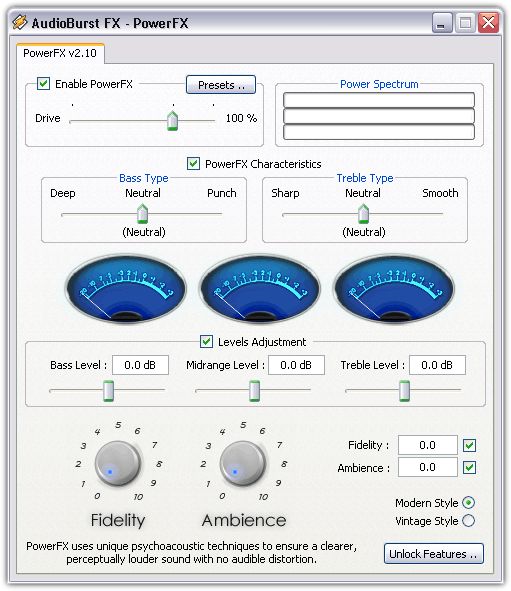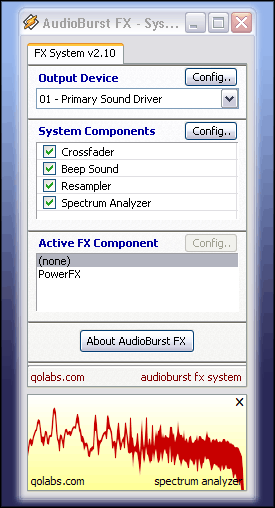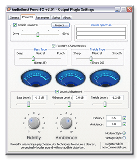 ---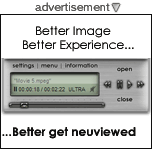 You may discover that PowerFX is the upgrade you have been searching for,
when you plug PowerFX technology into your hi-fi sound system.
Download Breakthrough QO Labs Media Player for FREE NOW!
The PowerFX 2 technology is available as an output plugin for Winamp. Please install Winamp to enable PowerFX 2 to function.
---